PHOSPHATE COATING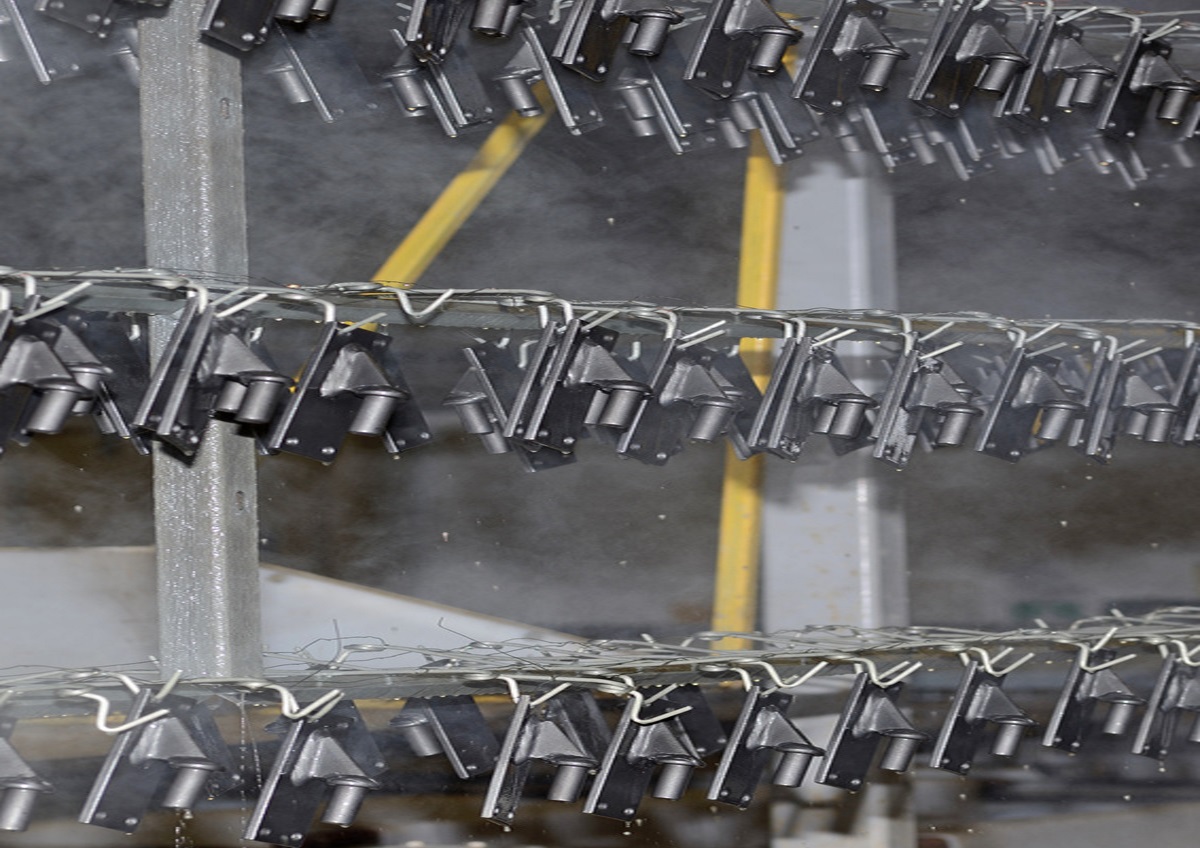 The phosphate coating we provide here at Stovrite aim to meet the ever-changing needs of our clients who operate in a variety of industries. With this in mind we provide three main types of phosphate coatings:
Manganese phosphate metal coatings
DEF STAN 03-11 Class 1
Features – Manganese Phosphate metal coatings or Parkerizing is formulated to produce a non-metallic, corrosion resistant coating on iron and steel surfaces. This is carried out by dipping the components to create the phosphate coating.
Class 1 Benefits – This type of coating produces a corrosion resistant crystalline coating, which forms an excellent base for the adhesion of organic finishes and adhesives for the bonding of rubber. This is also an oil-absorptive coating, which allows a rapid break-in of moving parts by preventing metal-to-metal contact between the bearing surfaces. It also increases lubrication of treated surfaces but does not appreciably reduce the gloss of single coat paint finishes.
Zinc Phosphate metal coatings
DEF STAN 03-11 Class 11 and Type 2
Features – Phosphate is an acidic liquid chemical which when diluted in warm water gives steel and zinc surfaces a fine, smooth zinc-calcium phosphate coating. This process of coating is also carried out by components being dipped in the solution.
Class 11 Benefits – Phosphate coatings are smooth, even after an alkali or acid pre-cleaning treatment. They protect iron and steel surfaces under paint against rust from corrosive environments. These phosphate coatings also improve paint adhesion even where metal deformation occurs. This coating also does not appreciably reduce the gloss of single coat paint finishes.
Iron Phosphate metal coatings
DEF STAN 03-11 Class IV and Type 4
Features – This is a liquid chemical which when diluted with warm water will both degrease and form a thin, protective conversion coating on steel, zinc and aluminium surfaces. Unlike the previous two types of coating, this phosphate coating is applied by a hot spray process. Coatings of this kind, on steel are usually 0.2 – 0.4 gram/m2 and comply with DEF STAN 03-11/3 Class IV and EN 12476:2000 Feph, previously BS 3189 (1973) Type 4.
Benefits – Iron phosphate metal coating degreases normally oily surfaces. It also treats steel, zinc (Mazak/Zintec/Galvanised) and aluminium, while improving paint and powder adhesion. These coatings operate at low temperatures, therefore reducing energy and forms very little sludge, so has low maintenance costs.
We also provide other types of metal pre-treatment such as Alocrom 1200 and Surtec 650. For more information, please contact our team of friendly professionals on 0191 438 6612.
Blog Posts
Pages
Categories
Monthly